Global Management
An International team with a unified purpose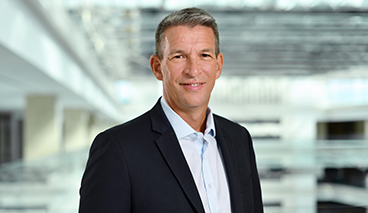 Steve Allen
Group CEO
Steve is responsible for all dnata's businesses covering travel, airport operations, catering and retail across six continents. In addition, he is managing Emirates Group's relationships with its associated businesses, including MMI, Emirates CAE Flight Training and Premier Inn.
Steve has been with the Emirates Group since 2009 in various operational and support roles. Since 2016, he has been overseeing dnata's ground handling and cargo operations and airport hospitality services in the United Arab Emirates as Divisional Senior Vice President. Since 2020 he has also been leading dnata's travel businesses and their ongoing transformation globally. Before joining the Emirates Group, he spent 16 years with British Airways in various financial, regional and operational roles.
Steve has two daughters and is a sports fanatic, with a particular passion for cycling, golf, paddle tennis and football.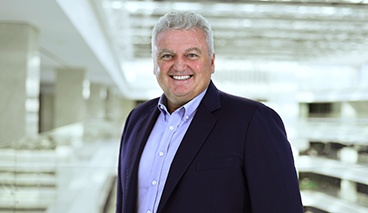 David Barker
CEO – Airport Operations
David oversees dnata's airport operations worldwide, which includes passenger, ramp, cargo and lounge operations across six continents. David joined dnata in 2016 and before his current role, held the position of CEO Airport Operations in the USA. David joined dnata from BBA Aviation Flight Support where he had a tenure as Vice President of Business Development and Regional Vice President of Operations of West Coast and Micronesia. His aviation experience also includes senior roles in the private aviation sector. David holds a Bachelor of Science in Accountancy from Miami University in Oxford, Ohio.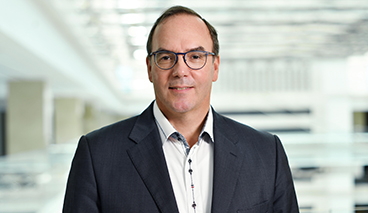 John Bevan
CEO – dnata Travel Group
John is responsible for a portfolio of 30 travel brands across leisure, travel trade, travel technology, corporate travel and destination management sectors, in more than 20 countries.
John joined dnata in November 2017, as Chief Executive Office B2B Europe, a move that ended four years in Miami as COO of Spafinder Wellness – a role that he had graduated to having been the brand's Managing Director in London. In May 2018, John's role within dnata expanded and he assumed responsibility for all B2B and B2C trading brands within the UK.
John has held several non-executive director posts in travel, as well as served on the board of both the UK's Institute of Travel & Tourism and Association of British Travel Agents.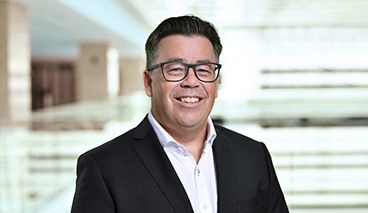 Robin Padgett
CEO – Catering and Retail
Robin leads dnata's catering division, which encompasses the full range of aviation food services: in-flight catering, airport food and beverage outlets and retail operations. The portfolio includes dnata's catering operations around the globe, operating under the dnata and Alpha brands, and dnata's food product development and design business, En Route International.
Originally trained as an economist in the United Kingdom, Robin has more than 20 years' experience in aviation; prior to which he worked in a diverse set of industries, including insurance and retail. Robin has worked for The Emirates Group since 1996 and has held a number of senior roles since joining. Prior to his current role, Robin was Senior Vice President Aircraft Catering for Emirates Airline, accountable for delivering over 55 million high-quality meals across Emirates' global network each year. Prior to that, as Emirates' Vice President for airline procurement, he was responsible for the acquisition of jet fuel, in-flight catering, ground handling, airports and air traffic charges and crew accommodation.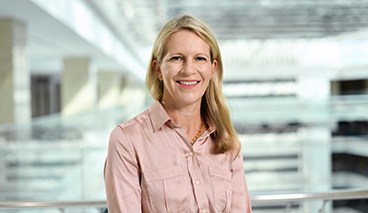 Ailsa Pollard
CEO – dnata Travel Group, UK & Europe
Ailsa assumed the role of CEO, UK & Europe in November 2021, leading the Travel Republic, Travelbag, Netflights and Sunmaster consumer brands and trade-only long-haul tour operator, Gold Medal. Since joining the dnata family almost 12 years ago she's held a variety of senior roles, including Vice President - Business Development and Strategy, heading the team that oversaw the acquisition of many of the businesses that now form the Group's UK portfolio; and four years as Senior Vice President - Emirates Holidays where she lead the brand's global operations across 36 markets. 
Most recently, as Senior Vice President - Transformation (Global) & Consumer Businesses (ME&I), she had responsibility for the dnata Travel consumer travel brand in the UAE, and delivered a full strategic review and transformation of dnata Travel Group's global portfolio of brands through COVID, driving operational efficiencies and strategic clarity to support the delivery of its post-pandemic vision of 'reconnecting a better world'. Prior to joining the Emirates Group in 2009, Ailsa's previous roles included COO of Leisurecorp, and Director of the real estate and hospitality advisory group at PricewaterhouseCoopers in the Middle East. She started her career as a strategic consultant with Accenture (Andersen Consulting), and also worked in Sainsbury's investment division (a FTSE 100 retail group). 
She has an Executive MBA from London Business School and is a qualified Chartered Director.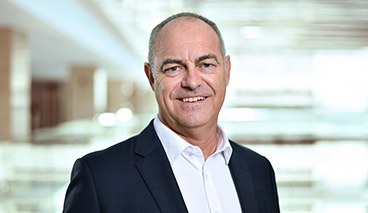 Stewart Angus
Regional CEO, Airport Operations – Europe
Stewart is responsible for dnata's European airport operations including ground handling and cargo operations in Belgium, Italy, Switzerland, The Netherlands and the United Kingdom.
Stewart has over 20 years of experience in leading high-performing teams in the aviation industry. Most recently he was based in Dubai, UAE, overseeing dnata's airport operations globally for 16 years. Prior to joining dnata, he held various management roles at Emirates Airline and British Airways.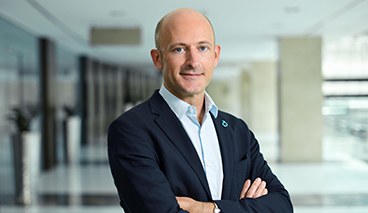 Charles Galloway
Regional CEO, Airport Operations – Asia Pacific
Charles leads dnata's Asia Pacific business, including ground handling and cargo across Singapore, Australia and the Philippines and catering & security services in Singapore.
Previously Charles was Vice President Commercial, responsible for all ground handling, cargo contract and commercial relationship management across dnata's international network.
Before joining dnata, Charles worked in the UK for Thomson Airways and Switzerland for Swissport.
With over 25 years of experience in the aviation sector, Charles began his career at London Gatwick Airport in various operational roles. Charles studied Finance & Strategy at the Cranfield School of Management whilst holding Mathematics and Physics Diplomas.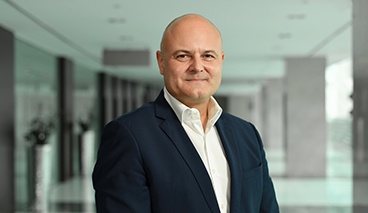 Oliver Mathwich
Chief Commercial Officer – Airport Operations
Oliver is responsible for all ground handling, cargo contract and commercial relationship management across dnata's international network.
Oliver previously held the roles of Managing Director Erbil and Manager Business Development for dnata as well as most recently Senior Manager Procurement & Logistics with Emirates Airline in Dubai. Before joining the Emirates Group Oliver held several management roles with Ogden Aviation, Menzies Aviation and Air Astana. The seed for his aviation career was planted as early as being a high school student working part-time at Hannover Airport, Germany.
Oliver holds an MBA in Aviation from Danube University in Krems, Austria.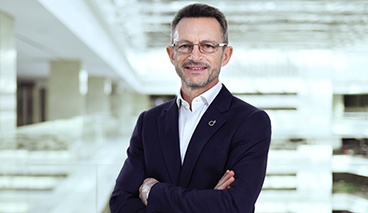 David Loft
Chief Commercial Officer – International Catering
David is responsible for managing and developing dnata's portfolio of catering businesses. David originally trained as a chef in the UK, working in a number of well-known properties including the Michelin-starred 'Ninety Park Lane' at the Grosvenor House Hotel in London. In 1987, his interest in the diversity of airline catering inspired his move to Trust House Forte's in-flight catering unit at Gatwick Airport in London. In 1992, he took his first airline job as Food Product Manager at Emirates in Dubai, returning to the UK in 1998 to take up the position of Regional Catering Manager for Europe with British Airways. A number of airline catering and hospitality roles followed, taking him to the US for DO & CO as Managing Director USA and in 2004 joining Flying Food Group, initially as Vice President of the Retail Division, then VP Sales and Service of the Company's airline division. He is also President of the International Flight Services Association (IFSA). Headquartered in Atlanta, Georgia, IFSA is a global professional association created to serve the needs and interests of airline and railway personnel, in-flight and rail caterers and suppliers responsible for providing on-board services on regularly scheduled travel routes.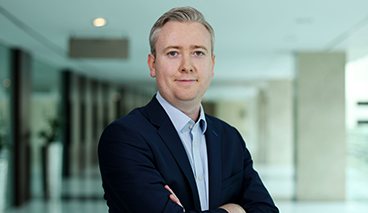 Ryan Abram
Chief Operating Officer - Airport Operations
Ryan is responsible for the development, implementation, and performance management of dnata's global airport operations strategy. This encompasses safety and quality assurance of dnata's airport operations; continuous improvement of operational processes and systems; development and exchange of best practices; and setting and ensuring achievement of service performance KPIs, to ensure dnata's ground and cargo handling operations are consistent and deliver best-in-class performance worldwide. 
Ryan joined dnata in 2022 from Emirates Airline, where he was responsible for managing airport services across Australasia, North America, UK & Ireland. Ryan started his career at British Airways, holding several commercial and operational management roles across the UK, USA, Switzerland and the Middle East.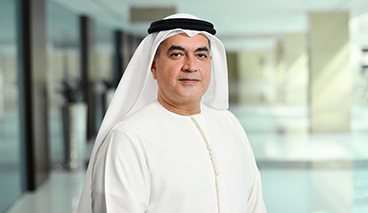 Jaffar Dawood Ali
Senior Vice President – Airport Operations UAE & MEA
Jaffar leads dnata's Airline Services portfolio in Dubai. This includes all below the wing activities for Emirates Airline and all turnaround activities for our other customer airlines at Dubai International Airport (Terminal 1 and 2). Jaffar started his career with the Emirates Group in 1992 and is a true Ground Handling expert. His previous positions include VP Customer Services, VP Business Support and DVP Airside Operations. Jaffar holds his current role since 2017.
Rashid Al Awadhi
Senior Vice President – dnata Travel Group, Middle East & India
Rashid leads the dnata Travel Group's leisure, corporate travel businesses, and consolidation across the Middle East and India, including dnata Travel, REHLATY by dnata Travel, dnata Travel Management, Gold Medal ME, and Netflights UAE. Formerly VP Regions, Rashid maintains responsibility for dnata Travel's regional network, its offshore and marine travel operations, the joint venture business G Travel International, and dnata Travel facilities. Prior to this, Rashid held the position of Vice President – dnata Travel Retail for over 5 years and with his vast experience in the business to consumer segment he transformed the vertical of B2C remarkably. 
In this role he was responsible to enhance the customer experience through the offline channels and strengthened the network through expanding dnata Travel's footprint across the UAE to more than 40 retail stores. Rashid started in the travel industry as a customer service agent and worked his way up in various leadership positions over the past 13 years to his current role. Rashid holds a Bachelor's degree in Mechanical Engineering from Ohio State University in Columbus together with The Executive Leadership Development Program from the University of Warwick.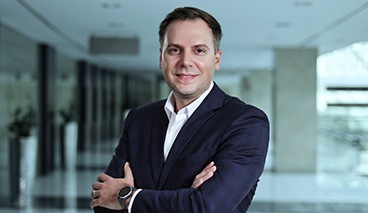 Guillaume Crozier
Senior Vice President – UAE Cargo & Global Cargo Strategy
Guillaume leads dnata's cargo business in the U.A.E. as well as global one dnata cargo product initiatives. He holds his current role since 2021 and is also a board member of Dubai Express/Freightworks, Wallenborn Middle East Logistics and Dubz. Guillaume started his career with the Emirates Group in 2011. His previous positions include DVP Operational Performances and Product development for International Airport Operations (IAO), VP Operational Performance IAO and COO in Switzerland. Before joining the Emirates Group his aviation career covered various leadership positions across the cargo industry, mainly in the Cargo GSSA segment. Guillaume holds a Master degree in Business Management from EMlyon business school.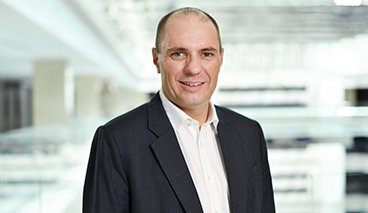 Sébastien Doussin
Divisional Vice President – Global Ground Services & Destination Management
Sébastien oversees dnata's non-air representation, GSAs and DMCs, alongside Central Ground Services, and Yalago. Sébastien started his career with dnata in 2015 as Group Purchasing Director, responsible with establishing a centralised purchasing function and room distribution for the dnata Travel Group, as well as to launch Yalago, the in-house wholesaler.
Originally from the French Alps, Sébastien's extensive 25 year career in the travel industry spans decades in Europe managing purchasing, product, and related functions for a series of the continent's largest travel providers, including 14 years with TUI. Final years within TUI Specialist in the flight-led businesses offered Sébastien the opportunity to join Stella Travel Services, where he took on the Product and Purchasing Department of the group and a Board position. Upon the acquisition of Stella Travel Services by dnata, Sébastien's journey with us began.
Sébastien has gained a series of industry related educational honours throughout his career, most recently from London Business School in 2018. This follows his beginnings studying International Trade in Grenoble, subsequently Business at Oxford Brookes University, and Ecole Supérieure de Commerce de Grenoble, specialising in Marketing, Sales and Negotiation.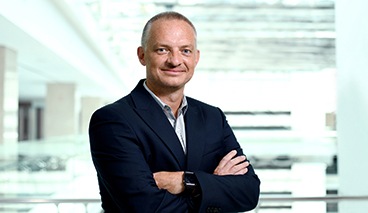 Justin Russell
Divisional Vice President – dnata Finance Business Partner
Justin leads dnata's Finance function taking responsibility for defining and implementing the Finance strategy across the global network.
He joined dnata in 2021, initially to lead the finance function of dnata Travel.
With over 20 years of experience in Travel and Aviation, Justin has worked at TUI Travel, Thomas Cook and Flight Centre Travel Group in a variety of senior Finance roles.
Justin holds a BA (Hons) in Accountancy and is a qualified member of the Chartered Institute of Management Accountants (CIMA).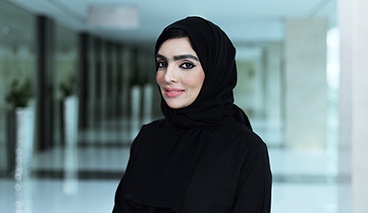 Amal Mohammed Ahmed
Vice President – Global Shared Services
Amal is responsible for leading the dnata Travel Group's Shared Services function, including the delivery of its global Contact Centre solutions, with a focus on overall business performance, and strategy for ongoing productivity and efficiency. With a career spanning almost two decades at The Emirates Group, Amal's impressive journey has included roles within HR's Group Services function, with a focus on providing effective services to meet the current and future needs of the entire Group.
As part of the role of Vice President – HR Shared Services from 2017, Amal led multiple service providers through a single front-office Employee Service Centre (ESC) and extended its one-stop-shop approach by integrating other services to drive process improvements and service delivery. This included the development of innovative channels of service delivery such as automation, call centre, mobile apps, and kiosks to improve service availability and drive productivity across the organisation. In her 18 years with the Group, Amal has proved instrumental in the delivery of key IT features for HR including its 'happiness meters', Employee Service Machines, and two mobile applications, including the launch of the digital Emirates Platinum Card Programme.
Amal's educational background, including the achievement of a Bachelor of Science in Management Information Systems from Sharjah University, has enabled her to apply science, IT processes and innovation to great effect throughout her varied career with The Emirates Group. Amal's role with the company also sparked a desire to learn more about the aviation industry, leading to her passing with Distinction an MBA in Aviation Management from Coventry University in the UK in 2014.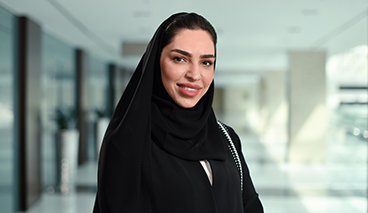 Hana Al Awadhi
Vice President – Human Resources Business Partner
Hana is responsible for setting dnata's global Human Resources strategy and implementing it with a team of HR professionals.
Since joining the Emirates Group in 2006, Hana has worked with Emirates Airline supporting key operational departments including Airport Services, Flight Operations, Inflight Services, Engineering and Security as HR Business Partner.
Hana holds a Bachelor's degree in HR Management and CIPD (Chartered Institute of Personnel Development), alongside other Leadership certifications and a post-graduate Diploma in Change Management from Warwick Business School.
Hana is the first Emirati woman in an executive leadership role in dnata and part of the dnata Executive Committee.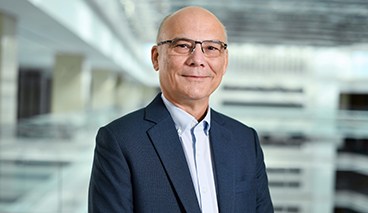 Kevin Ennis
Vice President – Commercial & Business Development, UAE Cargo
Kevin is a cargo logistics professional with extensive experience in the fields of freight forwarding and cargo ground handling. In 1992 Kevin joined Inchcape Shipping Services in Muscat, Oman as their Freight Forwarding Manager, his major achievements were obtaining the PDO contract and project managing the importation of copper concentrate from Chile, Indonesia and Yugoslavia to be refined at Oman Mining in Sohar. This project ensured that over 300 jobs were retained, most of them Omani nationals. Kevin joined dnata World Cargo in December 1994 as Freight Forwarding Manager and in 1999, became responsible for the merger of 3 freight forwarding entities (dnata World Cargo, Dubai Express and Kanoo Cargo Services) into Freightworks, which is now a leading player in the Dubai freight forwarding industry. Aside from his role at dnata, Kevin also assists on the Board of dnata Cargo joint venture companies - Freightworks LLC, Pan Airport Logitics (PAL) and SDV UAE. Kevin is also the Vice President on the Executive Board of the National Association of Freight and Logistics (NAFL is FIATA's representation in the UAE).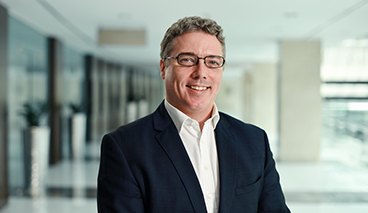 Peter McLean
Head of Strategy & Performance
Peter leads the Strategy & Performance function, working across dnata to align on corporate strategy, innovation, post-merger integration, governance and more.
Peter joined the Emirates Group in 2013 and worked with Airport Operations in Dubai for 6 years prior to his current role. His previous career was in management consulting with a focus on strategy, performance improvement and deal support.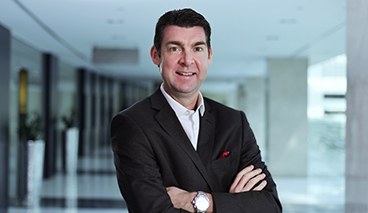 David Storey
Vice President – Health, Safety & Environment
David is responsible for the development and implementation of dnata's global HSE strategy as part of the global management team. With over 20 years of experience in airline, ground operations and safety, David has worked for 18 years in the middle east region for large international airlines. David holds an MSc in Aviation Safety and is a fellow of the Royal Aeronautical Society (FRAeS). David is married, and a keen aviation and sports enthusiast.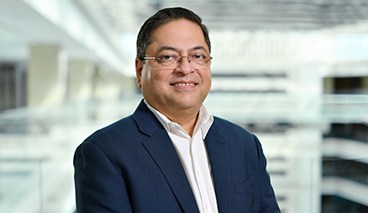 Savio Vaz
Vice President – Government & Corporate Travel
Savio is responsible for Government Travel, MMI, Banking Alliances, Visa Services, Corporate Leisure and Meetings Groups & Events within dnata Travel. He leads a multi-cultural team tasked with consolidating businesses and supporting the dnata and MMI brands across the region. Prior to taking on the role of Vice President Government & Corporate Travel, Savio brought with him 21 years of airline experience across multiple areas of the aviation industry at Lufthansa. Savio holds a Bachelor's degree in Economics and Politics from the University of Mumbai.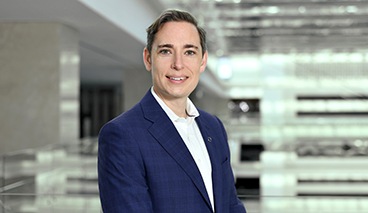 Tim Walker
Vice President – Commercial & Business Development, Airport Operations, Dubai
Tim is responsible for the ground handling, contract and commercial relationship management for dnata's airline customers in Dubai. His team undertakes ground handling contract administration, billing and relationship management. Tim is also responsible for the management of the non-core handling revenue activities undertaken by marhaba services such as the premium meet and assist, lounges, porterage and visa services at Dubai International Airport and Dubai World Central. Tim started his career after completing a Bachelor of Air Transportation Management at Swinburne University, joining Jetstar Airways in Australia. In 2011 Tim joined The Emirates Group and has held multiple roles with Service Delivery, Catering, ERP Transformation, and Procurement & Logistics. During his role in Procurement, he was responsible for the global acquisition of in-flight catering & product, ground handling, airports and air traffic charges, crew accommodation, and chauffeur drive services for Emirates.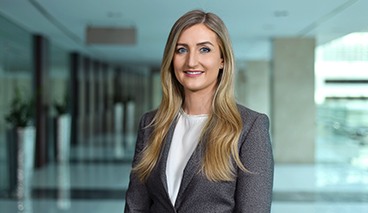 Carly Abbott
Vice President IT - Portfolio Delivery
Carly is responsible for the technology strategy and implementation across the dnata network as part of the global management team. She joined Emirates Group IT in 2015, responsible for operational programme delivery in Emirates SkyCargo, and then joined dnata Airport Operations and Cargo in the UAE and International markets in 2017. Before joining the Emirates Group, Carly worked at Serco a FTSE 250 company as the Group IT head across all regions.